Besides sleeping, one of the things we spend most of our time doing in a day is working. On average, we work about 8hrs a day, 7 days a week, 50 weeks a year, that's 2,800 hours we spend in our work shoes. That's a lot of time, wear and that's just an average. Think of all the early mornings, late nights, and various events you might attend on top of your day-to-day work schedule. Here's how to put your best foot forward, highlighting the difference a good quality shoe can make in your work day:
1. Comfort 
Good quality work shoes are designed to provide comfort and support to your feet, which can reduce the risk of foot fatigue, blisters, and other foot-related injuries. Not to mention slipping your feet into a comfortable pair of shoes just feels so good.
Signs your shoes aren't comfortable:
You feel like you need to take your shoes off right away
You're constantly shifting in your shoes and can't seem to stand still because you're uncomfortable.
2. Safety
Work shoes  specifically designed for the job you are doing can provide added safety features such as slip-resistant soles, steel toes, and electrical hazard protection. A properly fitted work shoe can also help reduce the risk of foot and ankle injuries like sprains and fractures. Good quality work shoes are made with high-quality materials to withstand the wear and tear on the job site. Meaning they last longer and offer better value for money.
Signs your shoes aren't protecting your feet on the job site:
The features of your work shoe don't match your workplace hazards
There is visible signs of wear on your current work shoes (this means the safety features might already be worn out and are no longer protecting your feet)
3. Productivity
Did you know buying a good pair of shoes can help boost your productivity and even increase your business sales? It's true! Wearing comfortable and supportive work shoes can help reduce foot fatigue and discomfort, which can lead to increased productivity and efficiency on the job. Not to mention, the way someone dresses can  impact the way they are perceived and thus influencing the relationships they are trying to make and business they are aspiring to grow.
Signs your shoes aren't helping boost your productivity:
Your more focused on sore feet than you are on your projects
You can never find a shoe that matches your outfit that is both professional and comfortable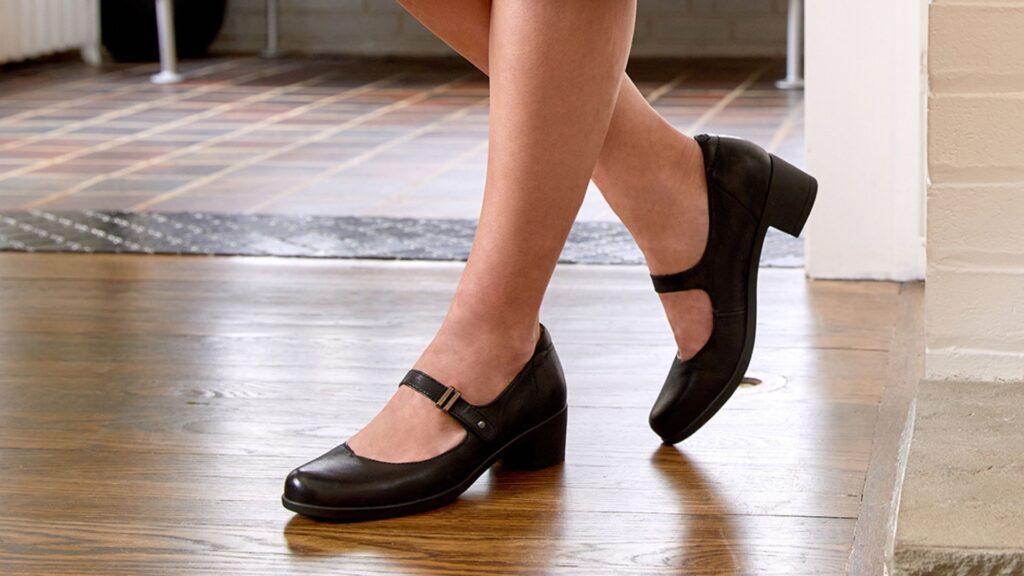 Move Well, Be Well. It's more than a tag line for us. Its what drives and inspires us each and every day. At Orthoquest, we help people in our community Move Well, Be Well through the use of: footwear, custom foot orthotics, bracing, compression socks, and kinesiology. Our company is dedicated to supporting you and your team. Local, family owned, and on a mission to provide our community with the best quality products and services. That is why we take great pride in the wide selection of work shoes we carry to help you Move Well, Be Well throughout your work day!
Are you ready to put your best foot forward? Browse our selection of shoes online or stop by the store and let us help you find the perfect fit.