"We stand for something bigger than sneakers. We champion those who are fearlessly driven by their passions. We elevate sport. We do right by people and the planet. Together, we drive meaningful change in communities around the world." – New Balance
Since starting its company in 1906, New Balance has been on a mission to demonstrate responsible leadership by building global brands that athletes are proud to wear, associates are proud to create and communities are proud to host. Headquartered in Boston, MA, New Balance continues to be the only major company to make or assemble more than 4 million pairs of athletic footwear per year in the USA.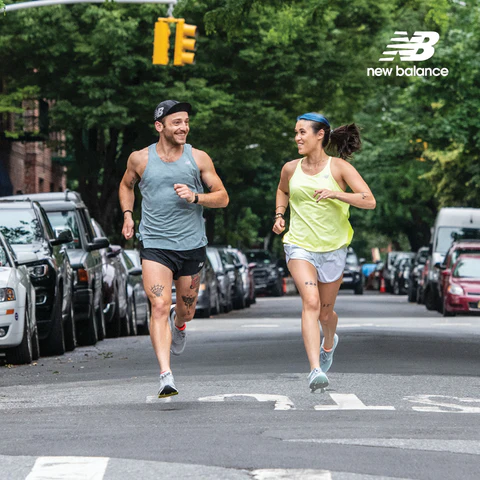 Our goal is to help you achieve yours.
At New Balance, they believe that their job is to aid athletes in their pursuits, whether that means helping professional athletes set records and win medals, or propelling everyday athletes to achieve a new PR, run their first 5K or just to live a more healthy and active lifestyle.
Their products are the perfect blend of function and fashion, giving you the performance technology you need and the style you want.

It isn't all about great shoes.
New Balance aims not only to better the shoe industry but also pushes itself to do better in the communities it is a part of and as well as within it's own company. Here are some ways New Balance is continuing to give back:
Nwe Balance Foundation
The establishment of New Balance Foundation by Jim and Anne Davis in 1981 demonstrated tremendous foresight as New Balance embraced Responsible Leadership and established philanthropic goals focused on supporting vibrant communities and promoting good health for all. The Foundation remains steadfast in its mission to drive positive change in their global communities with an enduring commitment to preventing childhood obesity and championing the future success of today's youth. To that end, New Balance Foundation has donated more than $100 million dollars to non-profit organizations.
SOURCING SUSTAINABLE MATERIALS
New Balance is researching and sourcing sustainable materials.
By 2025, all their cotton and leather will be from preferred sources and 50% of their polyester will be recycled.
TACKLING CLIMATE CHANGE
New Balance is cutting back their carbon emissions.
By 2030, they will cut their own carbon footprint by 30% and source 100% renewable electricity for owned facilities.
EMPOWERING WOMEN WORKERS
New Balance is creating better lives for workers.
By 2025, 100% of women in their footwear factories will benefit from education and skills courses.
It is more than just a great shoe, New Balance continues to be a leader on and off the court and we are thrilled to now be a part of their story.