Redback Boots are 100% authentic Australian made work boots, complete with full-grain leather and feature a safe, comfortable design. Inspired by hardworking people, Redback Boots are built to be durable, long-lasting, slip-resistant and supportive for all-day wear.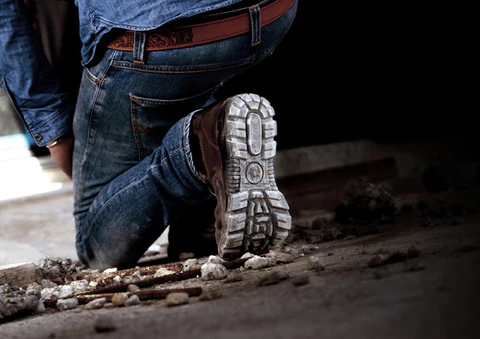 Photo: RedBack Boots.
Like TimTams and AC/DC, Redback Boots are one of Australia's greatest exports. Perfected in the rugged, sunburnt country, Redback Boots uses premium materials to ensure minimal wear and tear and maximum comfort.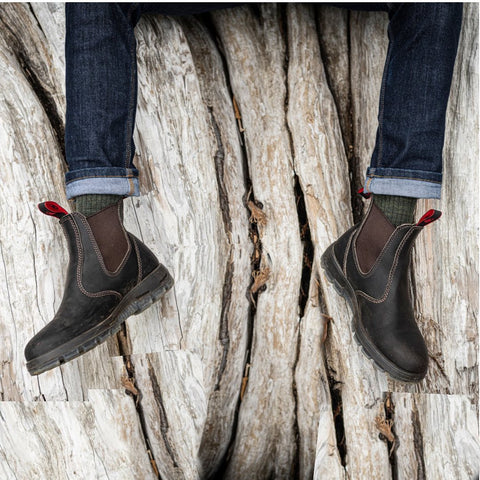 Photo: RedBack Boots.
Here's 8 reasons we can't stop wearing our Redbacks:
1. Pull-on Loops – Make it easy to slip on and off quickly.
2. Unique Heel Reinforcement – Three-layer counter design provides longer lasting lateral stability and heel shape with no rough edges.
3. Support System – A two-component Urethane Air-cushion midsole contains millions of tiny air bubbles to enhance shock absorption, energy return and contributes to an overall lightweight design.
4. Tougher, More Supple Leather – Redback uses premium quality full grain leather that is 30% thicker than normal boot leather. The full chrome, oil tanned leather means these boots are more resistant to hardening and cracking thus holding their shape longer.
5. Foot Smart Design – The Redback design encourage flexing out of the forefoot and provides stability in the heel for maximum support and control.
6. Anatomic Support – Unlike traditional boots, the unique anatomic sole cradles the foot to prevent foot strain, fatigue, and related leg and back pain.
7. Footbed Insulation – Thermal comfort and better insulated footbed molds to the foot shape.
8. Sole – Cross-lined, compression molded translucent polyurethane. Unrivalled toughness and resistance to cracking and splitting. Great flexibility in cold temperatures. Oil, acid, and slip resistant. Multi-directional lug design provides increased traction on all surfaces.
Find your first (or second) pair of Redback boots here!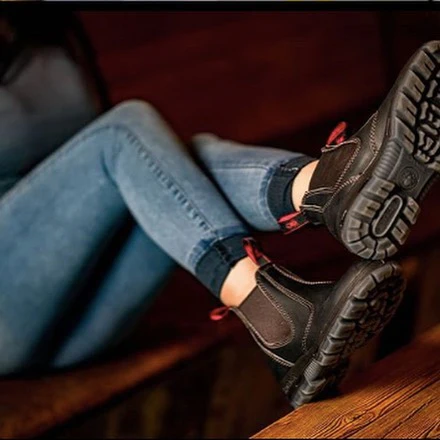 Photo: RedBack Boots.
Written by Shayla McLean, B.H.K. – Footwear Manager